Seasonal Update Napa Valley 2022
𝗝𝘂𝗹𝘆 𝟮𝟲𝘁𝗵 𝗮𝘁 𝟭𝟭𝗮𝗺 𝗣𝗦𝗧. Our seasonal updates provide data, knowledge and essential insights on the climate and plant status. During this event, we will analyze the most important indicators impacting viticulture management in Napa and its consequences. Don't miss our conference! Join us to... ➡️ Gain insights on how current climate conditions are setting the stage for fruit maturation so you can better plan when and where to harvest. ➡️ Learn what plant physiology data is telling us about water deficit so you can make impactful irrigation decisions in the coming weeks. ➡️ Understand how your vineyard is performing compared to the region as a whole, so you can provide reports to your investors, managers and sales team.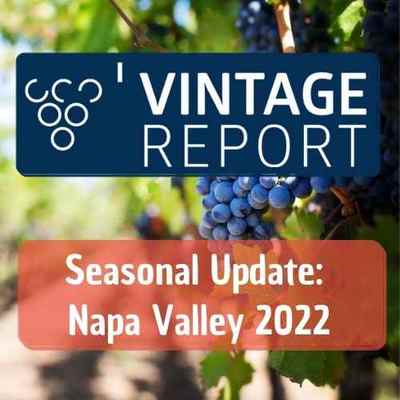 Vineyard Irrigation Practices Debunked!
After 21 years of research and experience working with vineyards all over the world, Thibaut Scholasch and Sebastien Payen will share the most important insights from what they have learned about the impact of vineyard irrigation on vine water use and fruit ripening. ⏰ This online event will be a great opportunity for viticulture and winemaking teams to get the most important facts straightened out about what works when irrigating vineyards. ✅ Explore eye-opening facts about common misconceptions around irrigation. ✅ Get mind shaking data about what works in vineyard irrigation and what doesn't. ✅ Compare your strategy with the irrigation strategy used by some of the most efficient vineyards. ✅ Learn how to align your strategy with site conditions to get desired results. 🚩Please contact us to get access to this conference:
[email protected]