Fruition Sciences a organisé
la Conférence du Millésime 2017 à Sonoma !
Data delivered from a shared perspective can change the course of how we manage and grow terroir driven wines. After our inaugural year in Sonoma County, we learned that there is a definitive need to build on this approach in the world's most dynamic wine growing region. Coming back for the second year, the 2017 Sonoma Vintage Report aims to expand our understanding of terroir, and transform consensus that innovative technologies have the ability to reveal a vineyard site's unique footprint. Come for discussions into this topic, a deep dive into the 2017 vintage, and the opportunity to connect and learn from a community of the region's brightest minds in viticulture.
This event is a technical meeting dedicated to winemakers, grapegrowers, vineyard/winery staff and winery owners. Full-time industry suppliers are politely asked to attend as event sponsors. For questions or additional clarifications on this policy, please contact

[email protected]

.
Opening of registration coming soon...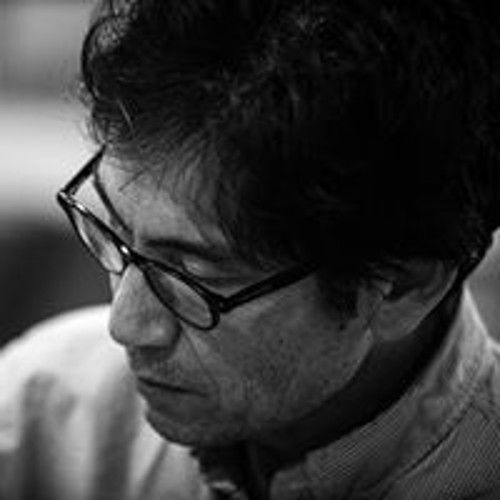 Byron Kosuge
Consulting Winemaker @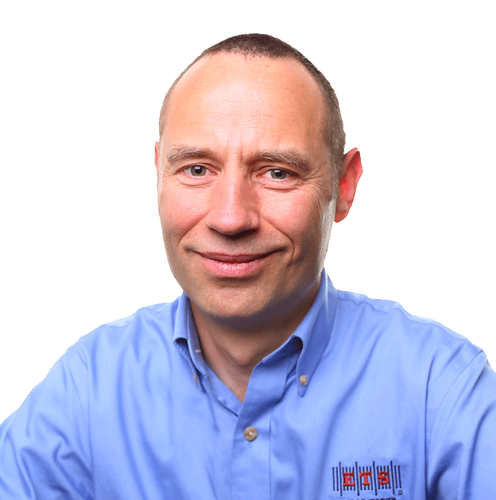 Eric Herve, PhD
Research Scientist @
Byron Kosuge
Consulting Winemaker @
Byron Kosuge is a native Californian, and studied English Literature as well as Viticulture and Enology and UC Davis. He was born and raised in the Central Valley of California, the son of a UC Davis professor. He began his winemaking career in 1985 with Carneros Pinot Noir and Chardonnay specialist Saintsbury. After 15 years at Saintsbury, he departed in 2001 to pursue other projects, including his own label B. Kosuge Wines; Miura Vineyards, a brand owned by one time college roommate Emmanuel Kemiji M.S.; McIntyre Vineyards in the Santa Lucia Highlands of Monterey County; Small Vines Wines, in the Sonoma Coast, Alder Springs Vineyard, McEvoy Ranch and Kingston Family Vineyards in Casablanca Chile. He has also served as consultant to several Napa, Sonoma and Monterey based wineries.
Eric Herve, PhD
Research Scientist @
Eric Herve received his PhD from the University of Bordeaux in France, and has worked as a research scientist at ETS Laboratories since 1997. Eric has helped develop numerous analytical tools that allow growers and winemakers to assess grape and wine flavors, and to identify, trace, and prevent wine flaws or taints. These developments have included testing corks for "Releasable TCA" – a major breakthrough in the battle against cork taint – and the first report of eucalyptol in wines. At ETS, Eric supervises the development of new analysis methods, and assists growers and winemakers in their constant quest to harness the full potential of their grapes.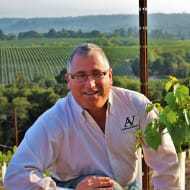 Mark Greenspan, PhD
President and Viticulturist @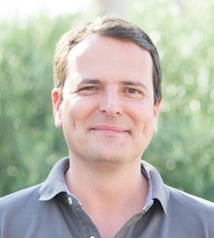 Nicolas Bernard
Responsable de la solution vigne @
Mark Greenspan, PhD
President and Viticulturist @
Mark has nearly three decades of viticultural experience, comprised of scientific, technical and practical field efforts. Mark's academic background includes a B.S. in Electrical Engineering, an M.S. in Viticulture and a Ph.D. in Agricultural Engineering, all from the University of California, Davis. He is one of very few private practitioners who have been elected as an honorary member of Gamma Sigma Delta, the agricultural honor society and is also a member of Tau Beta Pi, the engineering honor society. He holds CCA (Certified Crop Advisor) and CPAg (Certified Professional Agronomist) certifications from the American Society of Agronomy. He holds a Pest Control Advisor (PCA) license with the state of California. Mark is a regular contributor to wine industry publications, Wine Business Monthly and served as President of the American Society of Enology and Viticulture (ASEV) from 2015 to 2016. Prior to forming his current company, Mark worked as manager of viticultural research for E&J Gallo Winery for almost 9 years. Mark founded ihs current company in 2005. Advanced Viticulture is now a full-service vineyard and viticulture company based in Sonoma County, focusing on the premium wine growing sector. It provides consulting services, water, nutrient and pest monitoring, vineyard monitoring and irrigation control technologies, vineyard design, complete vineyard management and vineyard development services.
Nicolas Bernard
Responsable de la solution vigne @
Ingénieur Agronome et œnologue de formation, Nicolas Bernard a cofondé la société Sferis en 2002, il a développé les outils comme le Xilem (mesure de l'état hydrique de la vigne) et le Dyostem (mesure de la qualité de vendange). Il a également mené une activité de conseil, en Europe et Amérique du Sud, notamment sur le pilotage de l'irrigation et de la fertilisation, ainsi que sur la caractérisation des raisins et le choix des dates de récolte. Depuis 2008, et la fusion des sociétés Oenodev et Sferis, il est responsable des Solutions Vigne Vivelys.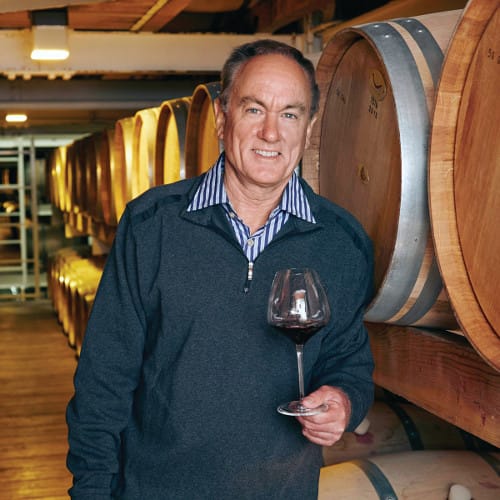 Rob Davis
Consulting Winemaker @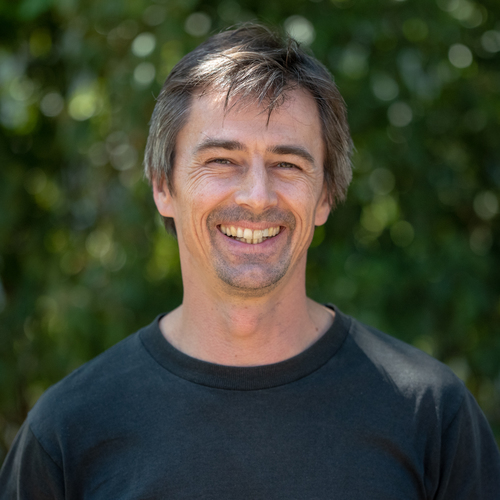 Thibaut Scholasch, PhD
Co-Founder and VP of Research and Development, the Vintage Report @
Rob Davis
Consulting Winemaker @
Rob Davis holds the rare distinction of serving as winemaker at one winery for nearly 40 years. His tremendous technical background, empirical wisdom, desire for discovery, and meticulous quality standards remain a guiding force in the vineyards and cellars at Jordan. Upon graduation from University of California at Davis in 1976 with a bachelor's degree in fermentation science, Davis began working hand-in-hand with famed winemaker André Tchelistcheff to craft the inaugural vintage of Jordan Alexander Valley Cabernet Sauvignon. Davis was excited about the opportunity to apprentice under a man considered America's most influential post-Prohibition winemaker. From 1980 until Tchelistcheff's retirement in 1992, the two winemakers took trips to countless chateaux, domaines and caves in France—all experiences that influenced winemaking at Jordan back in Sonoma County. Born and raised in Sacramento, Davis remains active in cooperative research at UC-Davis, the American Society of Enology and Viticulture and the Sonoma County Technical Tasting Group. Similar to his mentor, Tchelistcheff, Davis continues to travel the world in an effort to learn more about the miracle of wine.
Thibaut Scholasch, PhD
Co-Founder and VP of Research and Development, the Vintage Report @
Co-Founder of the Vintage Report, Thibaut brings his scientific expertise in viticulture and enology to the organization. He conceived the concept of the Vintage Report series to foster technical discussions around vintage effect while being respectful of local wine growing conditions. Throughout his scientific career, he has been exposed to numerous scientific and technical experts who imparted on him a desire to always learn more on the relationship between environmental stresses, vine and fruit physiological responses and its impact on wine quality. Having lived for 20 years in California Thibaut became inspired by the culture of open mindedness, clear communication and the power of social media to disseminate knowledge. Thibaut's hope is that the Vintage report Series will continue to grow and contribute to disseminating reliable information within the wine industry. Ultimately, his objective is to benefit environmental resource management and help preserve the uniqueness of place and season as reflected by wine taste.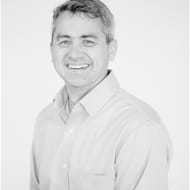 Torey Arvik, PhD
Director of Technical Services @
Torey Arvik, PhD
Director of Technical Services @
Dr. Torey Arvik directs science at Sonomaceuticals, LLC and WholeVine Products. WholeVine Products is an example of how to close the sustainability loop for the fine wine industry in California by building on the inherent value of alternative grape-based products. He has held technical positions in the food, biotechnology and wine industries over the past 20 years. Torey is the current director of technical services at Jackson Family Wines where he is responsible for representing the company on technical projects and aligning services at multiple laboratories. Torey has an PhD in food science from Cornell University and previously worked at ETS Labs to develop the Scorpions™ testing platform for early detection of spoilage organisms.